The very first AFIS was created in 1974 by the Federal Bureau of Investigation (FBI). It only contained the so-called minutiae, or the most important points of a fingerprint because it would be too expensive to store whole images. 
Although computers took up the whole room, they improved search times significantly. While it took police examiners a month or more to compare fingerprints for a match in a paper database, computers were able to compare them to a database of 100,000 in just 30 minutes. Today, the same search takes less time than a single blink of an eye.
The FBI ABIS is still running, the bureau calls it IAFIS (the I stands for Integrated). Sometimes the abbreviations, IAFIS and AFIS, are used interchangeably because of the longevity of the FBI IAFIS.
The very first Innovatrics AFIS was deployed in 2009. Along with fingerprints and palmprints, it now also supports faces and irises. In this case, it is called Automated Biometric Identification System (ABIS).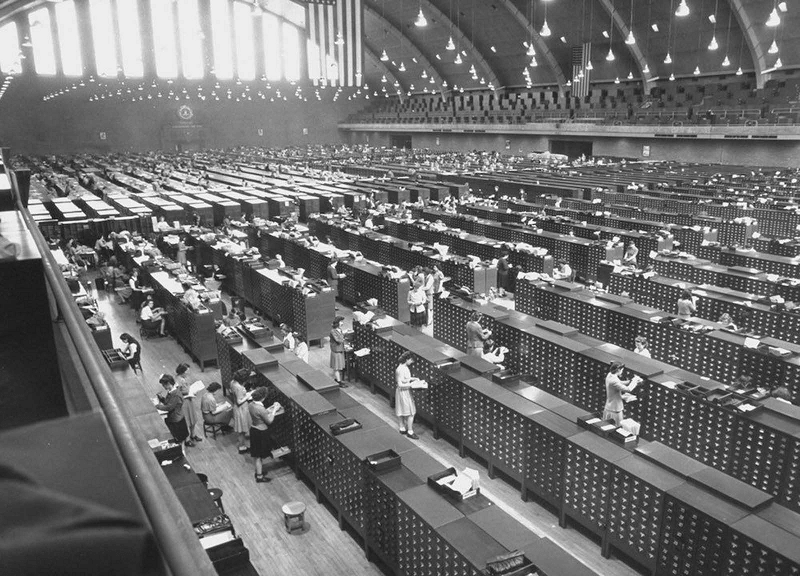 https://rarehistoricalphotos.com/fbi-fingerprint-files-facility-1944/
This is how fingerprint storage looked like before the advent of AFIS.