2/28/2020
With Innovatrics on board, the electoral committee has an experienced technology partner capable of adapting to varied conditions and infrastructure for a successful election. From pre-enrollment, to registration and data consolidation, and down to voter list printing, the electoral body has our top-ranking technologies and our pioneering expertise at their disposal.
By implementing Trusted Voter Registration, they can benefit from Innovatrics' industry-leading software compatible with any hardware, end-to-end project management and support, and unrivalled customer care. Below are some of the main advantages:
Reliable Biometric Enrollment
Electoral bodies, which have adopted our fully customizable biometric enrollment software leveraging facial features and fingerprints, appreciate highly precise and secure voter registries thanks to sophisticated identity identification and verification. Innovatrics is ranked ahead among all major ABIS providers according to the National Institute of Standards and Technology Face Recognition Vendor Test 1:1 results.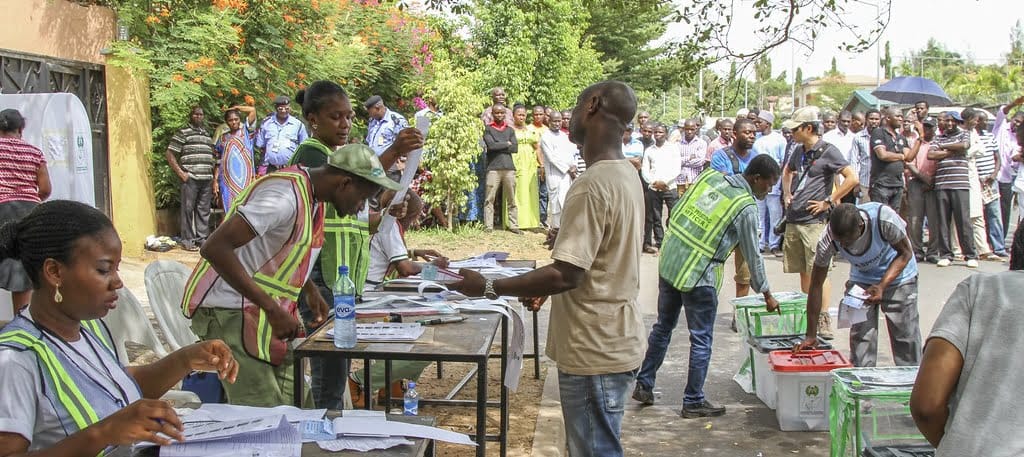 Secure Voter Registry in Record Time
One of the most critical and time-consuming issues electoral committees face is clearing the voter registry of duplicates and records of minors and the deceased. Innovatrics Trusted Voter Registration relies on unique deduplication software able to 'clean' the biometric voter registry database of 12 million enrollees in just a few days.
To ease off their privacy concerns, data undergoes different levels of encryption, protecting it from unauthorized access.
End-to-end Project Management and Support
With Trusted Voter Registration from Innovatrics, the election commission has an effective tool to combat identity theft, multiple voting, voter fraud and manipulation. Moreover, our team of experts are always available to assist their needs from start to finish of the voter registry. Our award-winning technologies, complemented by our experienced consultancy, reliable hardware suppliers, comprehensive training programs, and proactive customer approach, make us a flexible and dependable partner for transparent elections through trustworthy biometrics.