4/3/2020
Innovatrics Digital Onboarding Toolkit Trust Score leverages a robustly designed server that can further analyze data collected during onboarding and evaluate the reliability of the process based on these figures.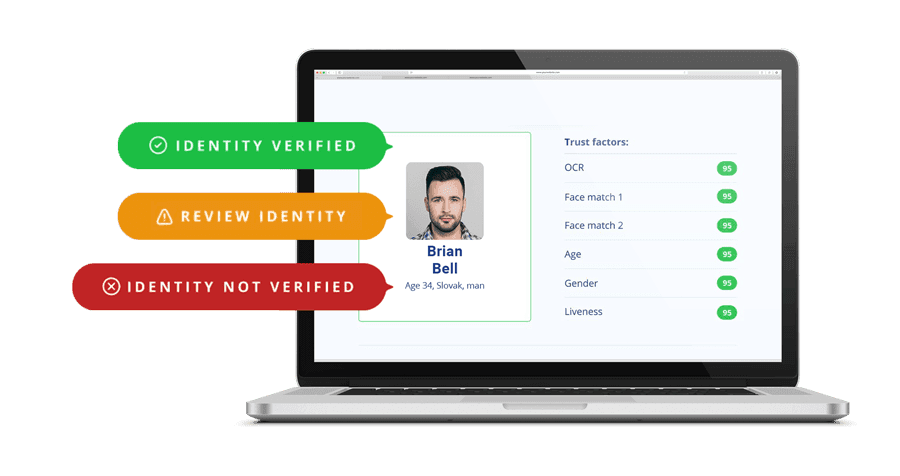 Following the successful market reception of Digital Onboarding Toolkit (DOT), Innovatrics has developed Trust Score to make digital onboarding more reliable and trustworthy while maintaining full compliance to Know Your Customer and Anti-Money Laundering regulations.
"By adding a trust-based server component, Innovatrics' digital onboarding platform becomes even more intelligent and secure, capable of comprehensive data analysis to prevent identity theft and fraud," said Daniel Ferak, Head of Product Management at Innovatrics.
DOT is a technology platform designed to simplify the deployment of digital onboarding technology on mobile devices and web-based apps. Based on top ranking NIST FRVT face recognition algorithm, it provides features which include auto capture with visual guidance, liveness detection, facial authentication, and automated OCR for ID content extraction, allowing developers and integrators to easily customize the platform crucial to the onboarding requirements of banks, financial institutions, telco operators and other organizations that introduce digital onboarding into their apps and processes.
Unlike simply comparing two faces (e.g., selfie vs ID card picture), Trust Score AI-based identity verification uses data collected during the onboarding process. All analyzed factors such as OCR, Two-type Face Match, Age, Gender and Liveness are represented by variable thresholds that can be set depending on the intended use case regardless if it is a fully automated digital onboarding operation or assisted onboarding and verification.
Based on these Trust Scores, the client can fully automate or design custom identity verification processes depending on three outcomes of the onboarding: Identity Verified, Review Identity, Identity Not Verified. The thresholds and the logic behind are completely up to the client to define. Through the Trust Score system, the review of specifically set parameters speeds up the automated decision-making process to instantly establish trust between the client and the provider.
Innovatrics' Digital Onboarding solution opens up exciting opportunities for companies and service providers in expanding their customer base while minimizing operational costs, speeding up business processes, and enhancing the customer experience. The addition of the Trust Score system reinforces these key benefits by intelligently utilizing biometric technologies to combat privacy, security and identity threats as businesses and organizations navigate the ever-changing landscape of identity management.
Try our demo at dot.innovatrics.com.