3/26/2020
Innovatrics has joined the fight against coronavirus by providing its ID verification module for free to develop an app designed to limit the spread of the deadly virus in Slovakia. With the support of Microsoft and Asseco and the initiative of volunteers, the ID document reader was put to good use in a HackVirus hackathon.
The newly developed app, Covid-19, allows the users to easily fill out a simple questionnaire. Based on the symptoms and the location of the user, the app is able to assess the risk situation of every given user. If it detects a high risk, it contacts a doctor that administers a Covid-19 test at the user's own home. "From our experience with digital onboarding in the financial sector, we know that quickly filling out data is paramount for the user to save time during the registration process. Our ID verification takes care of that automatically, and we are glad that HackVirus used it to help people in difficult situations," says Head of Product at Innovatrics, Daniel Ferak.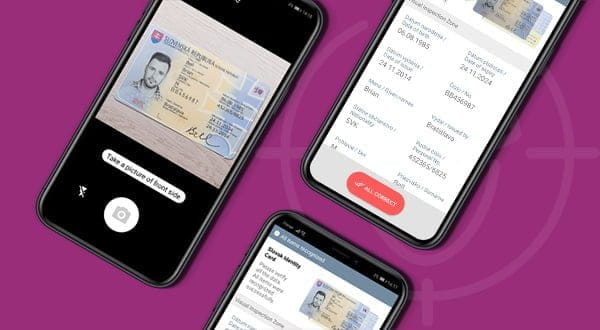 The app delivers a quick and focused response while avoiding false alarms and keeping the emergency lines from overloading. Most importantly, it is able to deploy health care workers and coronavirus tests in an efficient manner.
The unique Innovatrics technology can read IDs even in subpar lighting conditions or from lower quality photographs. "When we initially deployed ID reading, we weren't satisfied with any solution found on the market either due to their accuracy or ease of use. We, therefore, decided to roll out our own solution based on specially trained deep neural networks, which are able to read even rotated or badly-lit documents with high precision," says Innovatrics Director of Global Sales, Peter Martis.