3/31/2020
The COVID-19 outbreak is a challenge to all companies providing face recognition solutions. After several rounds of testing, the Innovatrics face recognition algorithm has been proven to recognize people's faces even when wearing masks with only a small drop in accuracy. Without making any changes to the existing setup, the system is still more accurate at recognizing faces with masks on than humans are.
Many companies around the world rely on face recognition when providing access to offices and for multitude of use cases. With the advent of wearing surgical masks due to the COVID-19 outbreak, its reliability came into question. "As soon as masks started becoming commonplace we began collecting testing data to see how face recognition would be affected. What we found out was that even without any changes to the settings, the system is still 95 percent accurate when recognizing a given person in a dataset of hundreds of faces," explains Metod Rybar, Solution Manager at Innovatrics.
This is actually better than the accuracy of human observers under the same conditions. Impressively, this works without any changes to the current setup. The testing team used thousands of portraits of people with and without masks to thoroughly test the capabilities of the algorithm.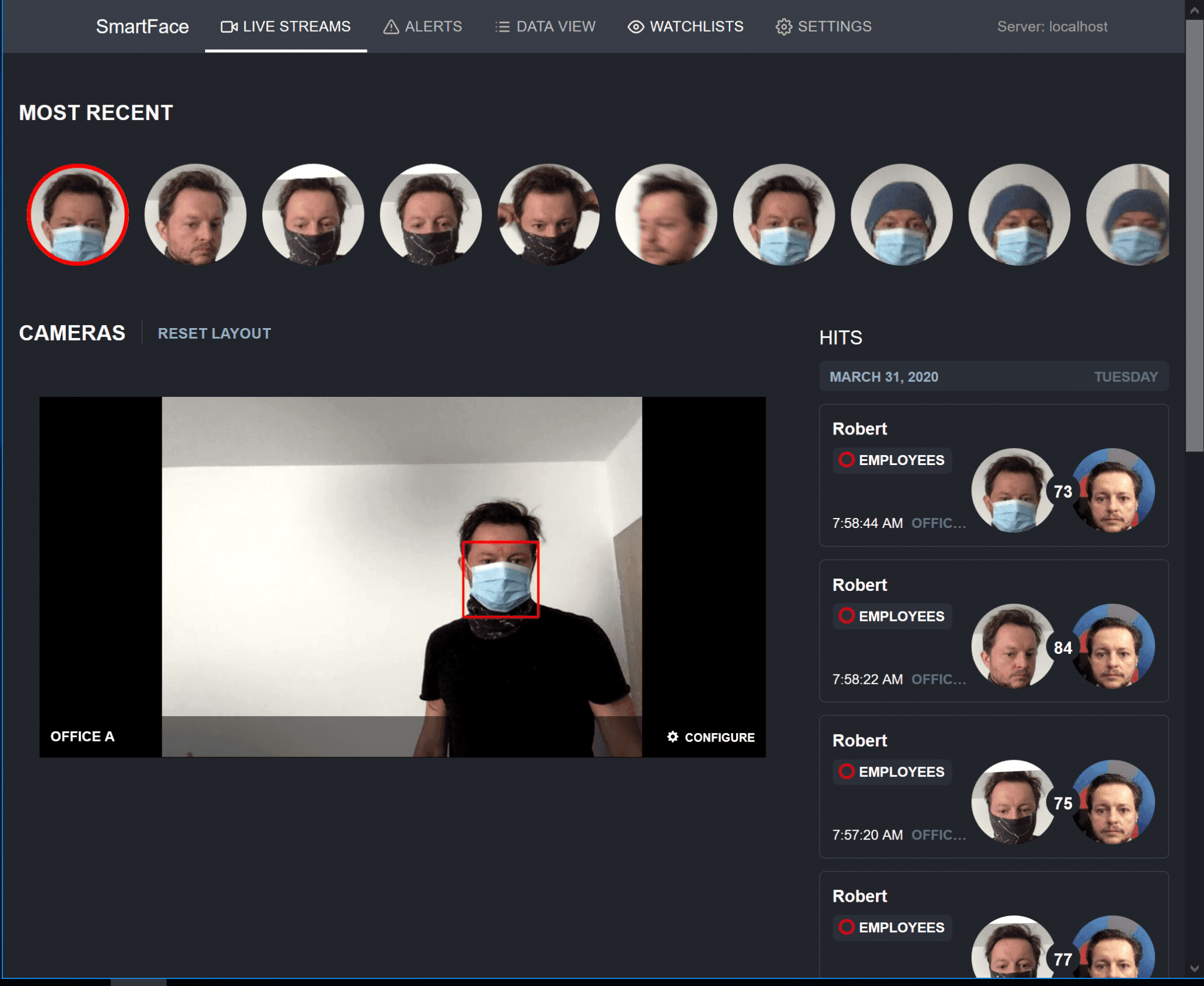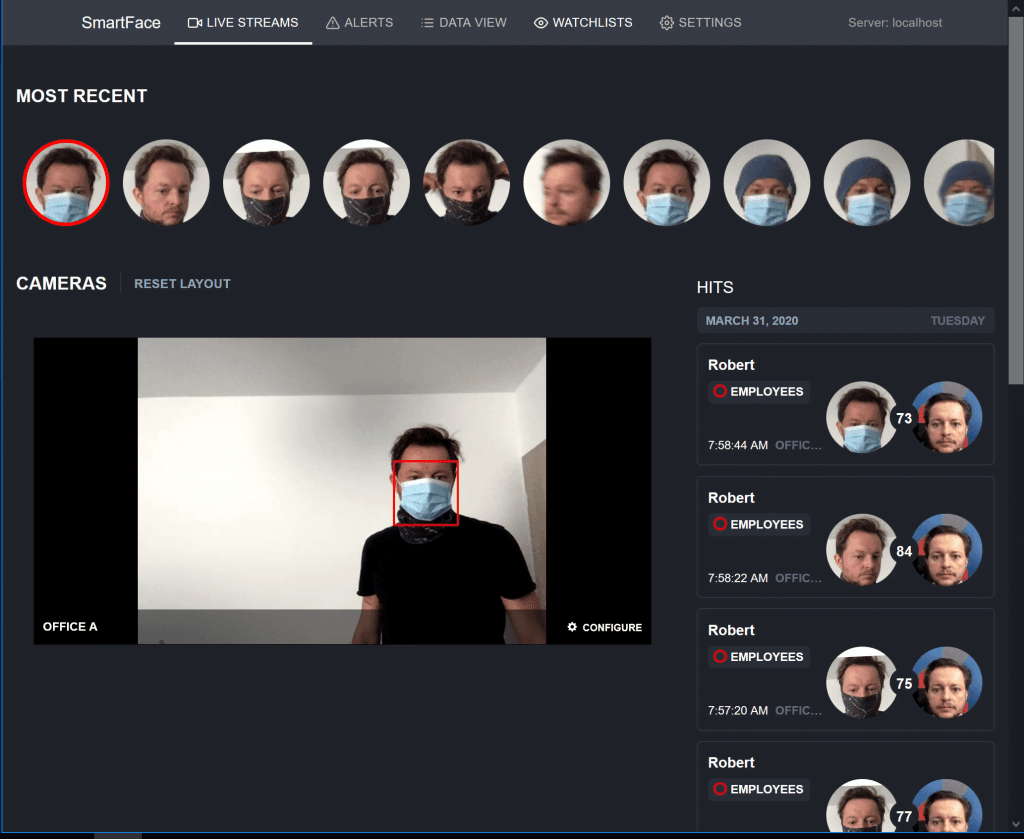 The accuracy can be improved further by a few tweaks. The optimal way is to have two pictures for each user in a watchlist, with and without mask. Both watchlists will have separate thresholds, an option that is available in all relevant Innovatrics products. With this setup, the solution is able to maintain 99 percent accuracy rate while still keeping a 99 percent security (i.e. falsely letting in one person in a hundred). This works without a need to update the existing solution or algorithm that's already incorporated in SmartFace and other products.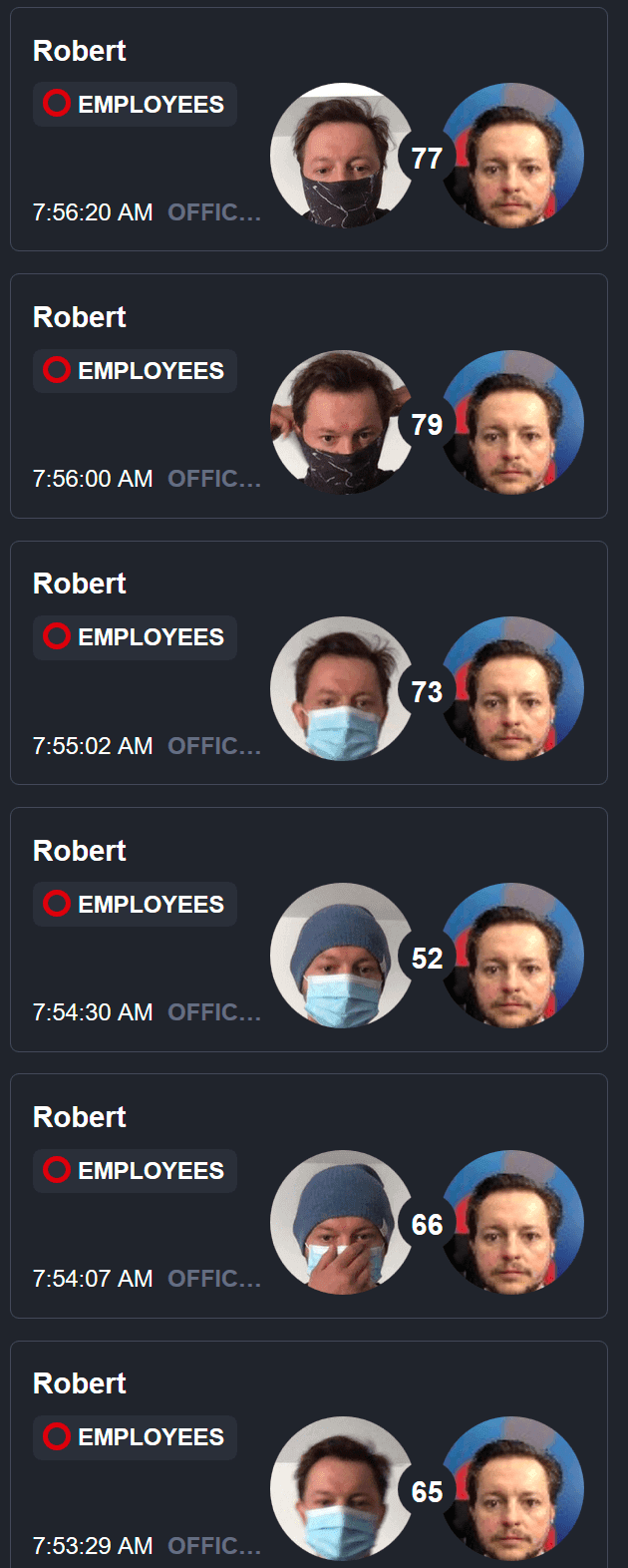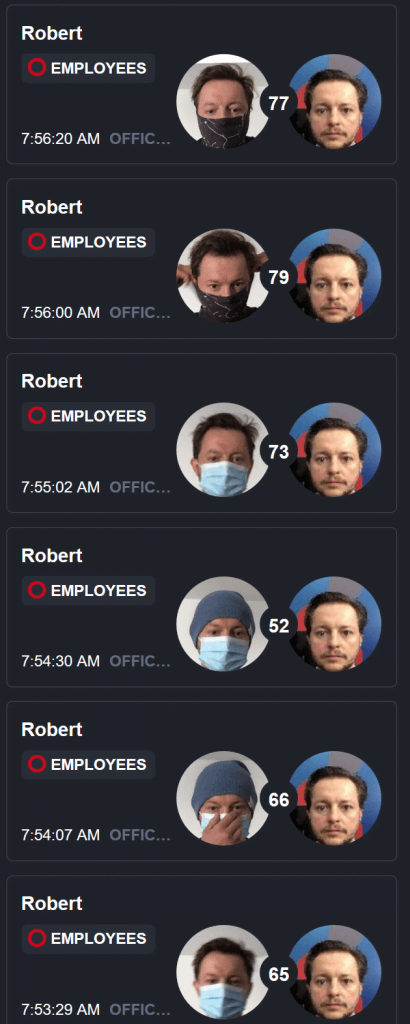 In cases where the database of thousands of persons are used, the accuracy depends on the required security. With a security setting of 99.9 percent, the overall accuracy is 90 to 93 percent. Increasing it to 99.99 %, the accuracy is still over 80 percent – an acceptable tradeoff in high-security use cases. In access scenarios, this translates to a slight discomfort for users, as the recognition can take longer or the access has to be provided manually.
Innovatrics R&D team is continuously innovating to make the face recognition even more robust when identifying people wearing masks. Even before future improvements, the current setup is already working without decreasing both the security and comfort of the users.