Customer Onboarding, Tatra banka, Slovakia
Customer Onboarding, Tatra banka, Slovakia
Situation
At the branch, it takes at least 45 minutes to open an account. The client must submit a number of documents and certify their authenticity by affixing his/her signature. Between 20 to 30 pieces of paper are typically used to complete the transaction – each one manually verified which is time consuming.
Even though online accounts have been around for years, they could only process electronic requests. After the application for a new account is completed, the client has to wait for a courier, transfer a small amount of money from another account, or visit a branch to activate the account and bring it into use.
Challenge
The acquisition of new-to-bank customers is one of the main strategic key challenges faced by Tatra banka. The entire process is manually performed which is labor-intensive and prone to human-related errors. According to recent surveys, up to 30% of the total number of newly opened accounts and more than 50% in the target group of students are created using digital onboarding. A new approach is needed to simplify and completely automate the entire process of opening a current account and drawing a loan.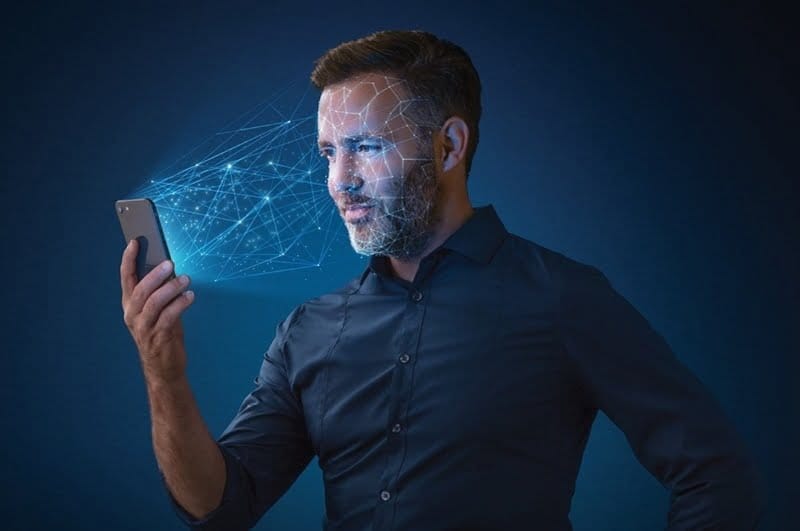 Our Solution
Innovatrics Digital Onboarding Toolkit (DOT) makes it possible for customer onboarding to be accomplished in two simple steps using the client's own mobile device, resulting in significant reduction in errors, time and resources.
First, you need to take a photo of both sides of the identification card. Second, the user will be prompted to take a selfie to verify if the image is the same as the picture on the submitted ID. The system focuses on facial features that remain unchanged even as people age or gain weight.
The artificial intelligence present in DOT knows hundreds of so-called facial vectors, which are characteristic facial features such as eye distance, forehead size, or nose distance. This smart system recognizes millions of faces and specifically knows what to look for when verifying at incredibly high speeds. It always chooses the features that define a person's face.
Performing a 'Liveness Test' further secures the system wherein the client has to follow through his/her eyes a randomly moving dot appearing on the mobile screen. Furthermore, the screen is automatically blurred if the system is unable to detect a legitimate user. Using the device's front camera, Innovatrics proprietary technology scans the user's eye movement, face features and light conditions to authenticate the identity, safeguarding the user against spoofing and account misuse.
Result
Tatra banka now supports fully digital customer onboarding using a client's mobile device where in an online account can be created to send money immediately, withdraw from the ATM, or make transfers utilizing biometric technology.
By implementing DOT, this completely automated solution offers immediate feedback and top security. Adhering to ICAO standards (face position, turning, inclination, sharpness, contrast, brightness, viewing direction, mouth position, eyebrow position, glasses impact, etc.), the identity of the individual is verified utilizing the effective link between the mobile device, the bank and the register of the Ministry of Interior. Facial biometrics enables the system to verify if the individual is actually there and alive. Customers also save at least 70% of their time versus physical branch transactions, ensuring that Tatra banka continues to offer the most innovative and secure day-to-day banking services in Central and Eastern Europe.