12/18/2018
Our most recent submission to the NIST Ongoing Face Recognition Vendor Test (FRVT) Part 1: Verification (1:1) puts Innovatrics ahead of the pack among all major ABIS providers.
We yielded excellent results across all relevant categories, specifically improving our standing in the Wild category.
Despite the cutthroat competition, our face recognition technologies continue to score high marks in the core Visa category (FNMR@FMR=0.000001) that translate to reliable onboarding, law enforcement, access control, and border security applications. As such, we've upheld the highest standards in determining face recognition speed and accuracy.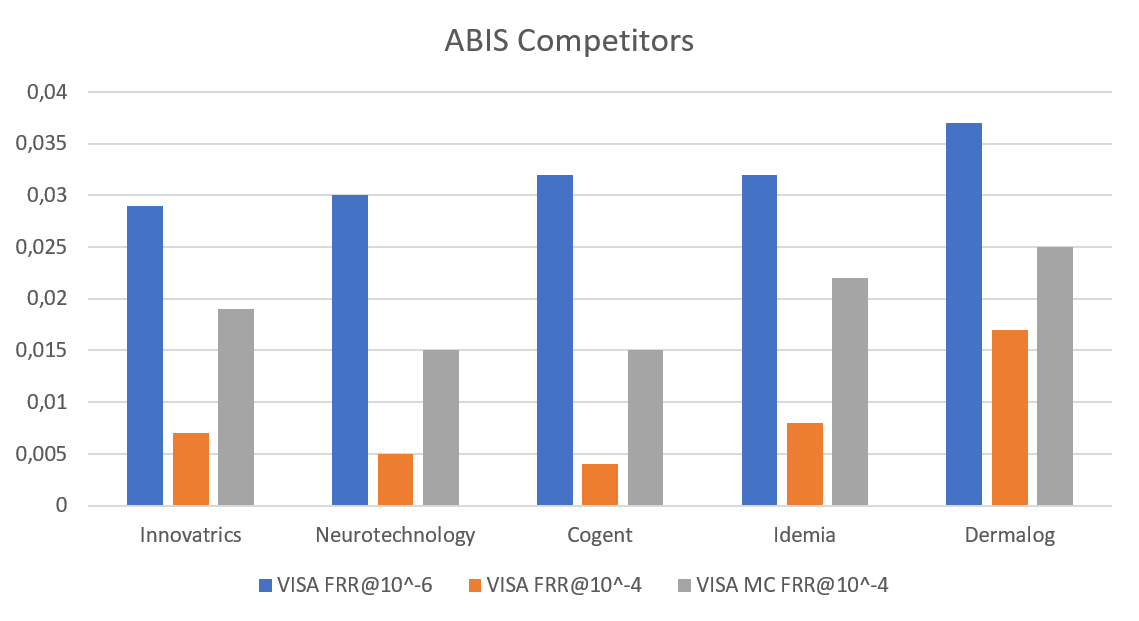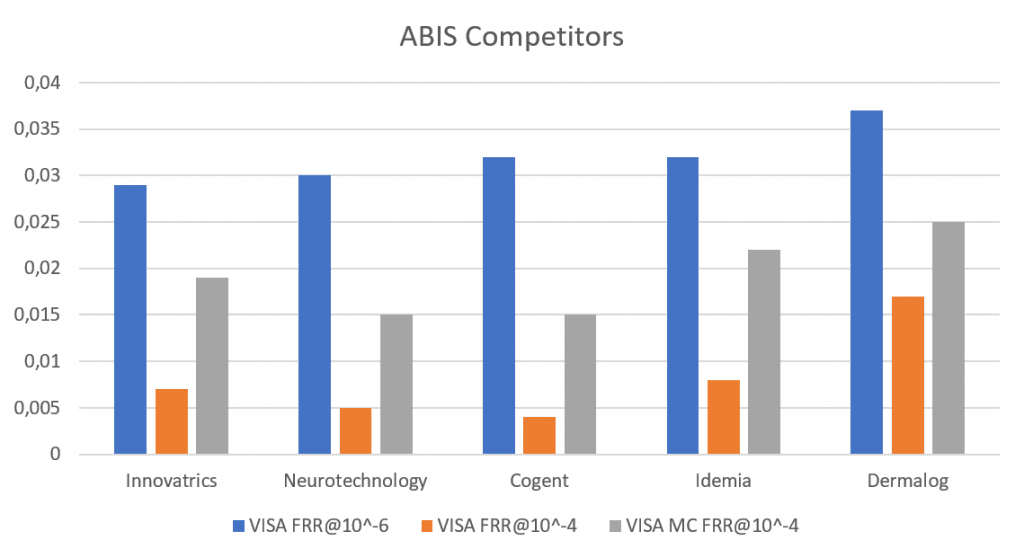 NIST FRVT is the most respected benchmark when it comes to evaluation of facial recognition algorithms for verification (1:1) and identification (1:N). They objectively evaluate the performance of both prototype and commercial face recognition solutions. Needless to say, Innovatrics is committed to delivering relevant biometric algorithms with the highest accuracy certified by NIST.
For the NIST Ongoing FRVT Part 2: Identification (1:N), our previous submission placed us on the leaderboard using top 10 candidates (R=10) search category in 1.6M database. This use case corresponds to watchlist search typically done in ABIS. The latest report, where we expect to significantly perform even better, is scheduled to be released next January due to unforeseen delays. Stay tuned.