4/15/2016
Innovatrics Algorithm Processes 720 Million Fingerprint Matches Per Second
The algorithm that is part of Innovatrics newest generation of AFIS (Automated Fingerprint Identification System) increased the speed of fingerprint matches by 88 percent, from 383 million last year to an incredible 720 million matches per second this year.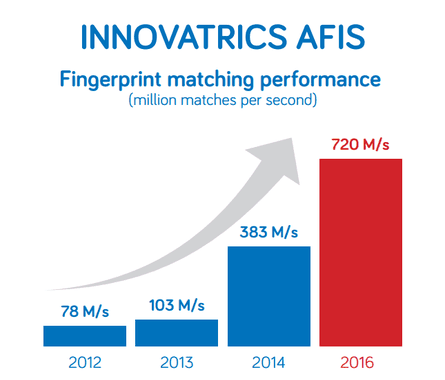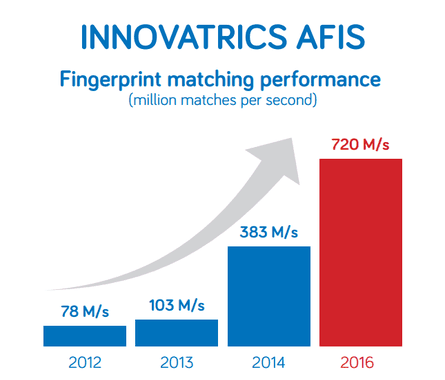 With enhanced performance from Innovatrics fingerprint recognition software, customers significantly reduce the time to go-to-market, and the number of required servers, allowing them to deliver and deploy projects in a shorter period of time.
This efficiency enables customers, such as national ID and social security agencies, travel and border control operations, elections commissions (for voter registration and verification), and commercial enterprises (for authentication of employees), to utilize their resources more effectively and reduce overall costs.