4/1/2019
Always in tune with the needs of the market, Innovatrics has developed one of the most advanced Automated Biometric Identification Systems in the world – Innovatrics ABIS 7.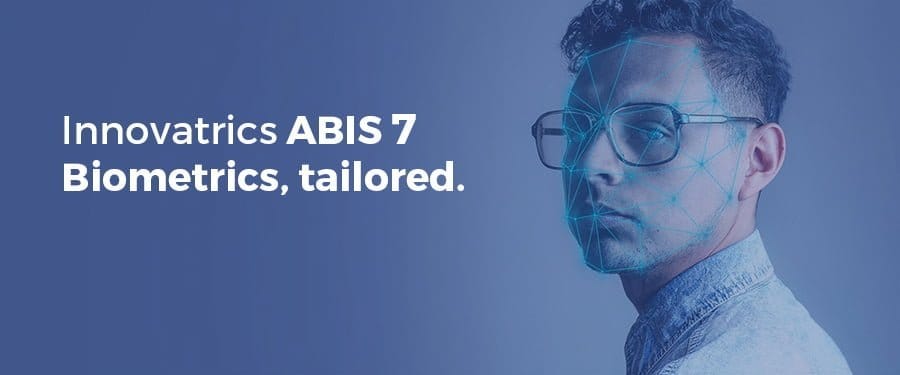 A wide range of verticals, particularly government, enterprise, and law enforcement agencies, can benefit from our ground-breaking fingerprint, face and iris recognition technologies that allow users to tailor-make their own multimodal biometric identity system.
Innovatrics ABIS contains independent and configurable modules, bringing open, flexible, and cost-effective solutions that can be customized when needed. Forensic module enables ABIS users to perform identification based on latent fingerprints and/or palm prints while Video Analysis is intended for the search for individuals based on faces automatically detected in video files. Performed in a highly secure and interoperable environment, Editor increases the probability of finding a match in an ABIS database. It manages this by letting users easily edit, search, optimize, and store latent fingerprint images.  Advanced Exception Management and Enrollment modules make flexible configuration capabilities and digital onboarding possible for users in designing their bespoke solution.
With the release of ABIS 7, we are empowering our partners and end users to have an easy-to-integrate, scalable, standards-compliant, and high-performance biometrics solution. Government and law enforcement agencies, requiring comprehensive biometric identity management, are not the only organizations that can take advantage of it. ABIS 7 can also aid enterprises in thwarting fraud and attracting new customers by fully automating and securing the digital onboarding process.
Thanks to its open architecture, digital onboarding, flexible licensing, speed, and accuracy, ABIS 7 gives system integrators and solution providers a platform to tailor-make their own biometric systems.
For more information, please visit the product page.