5/3/2019
Being a world leader in providing multimodal biometric solutions is not only tantamount to offering the most advanced technological innovations. Part of being ahead of the pack is the responsibility to accumulate and share the knowledge and information acquired to further advance the biometrics movement to benefit organizations and individuals all over the world.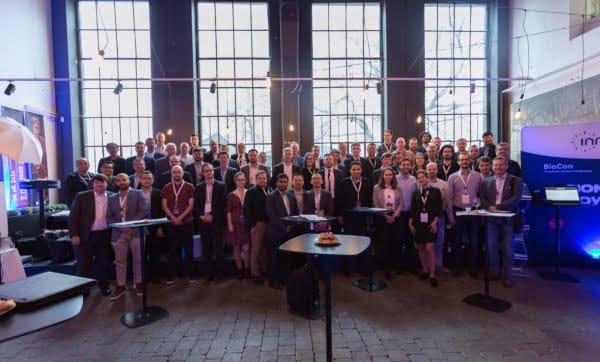 Such was the case why the first ever BioCon Innovatrics Partner Conference was born. The 2-day affair brought together 110 people from 27 different countries, where 17 speakers shared their expertise in a series of dynamic workshops and presentations. While the influence of artificial intelligence was highlighted in most of the discussions, experts in various fields especially Innovatrics founder and CTO, Jan Lunter, stressed the importance of developing trust-based technologies.
With Innovatrics headquarters located in Bratislava, it was more than fitting to hold the first ever BioCon in this historic city by the Danube. Our guests not only had access to the latest trends in biometrics from each other and the speakers, but they were also able to enjoy a wide range of treats and amenities including the scene-stealing LED screen used in presentations. Most of the attendees were also able to visit our headquarters along with the most iconic sights of Bratislava.
BioCon Innovatrics Partner Conference exceeded all our expectations, strengthening our commitment together with our customers and partners to advance multimodal biometric technologies that shape and redefine the future.