1/28/2019
From big cities to small villages, designating an undeniable identity to an individual from the moment of birth is a tremendous challenge. Biometrics plays a crucial role in identity solutions, underpinned by how the technology matures and evolves.
Here at Innovatrics, we believe that the adoption of proven practices should be at the forefront of every process requiring a convenient, secure, and decent proof of identity of every bearer of citizenship. Without which, the existence of a robust identity management system designed to safeguard the sovereignty of any state will be in peril.
Multimodal biometrics can improve upon a wide range of civil life scenarios
New disruptive technologies such as artificial intelligence and machine learning have dramatically boosted the accuracy and efficiency of all major biometric modalities – face, iris, and fingerprint recognition.
The maturity of multimodal biometric solutions and the massive expertise acquired in numerous projects open new ways in improving upon a wide range of civil life scenarios spanning from birth registration to social and working empowerment of previously excluded groups of people.
Birth Registration
Newborns are footprinted or palmprinted in order to avoid involuntary or criminal baby exchange. In the past, this process was performed using ink and paper. Nowadays, they can be captured and processed with high-resolution scanners and dedicated software extensions of registrar solutions.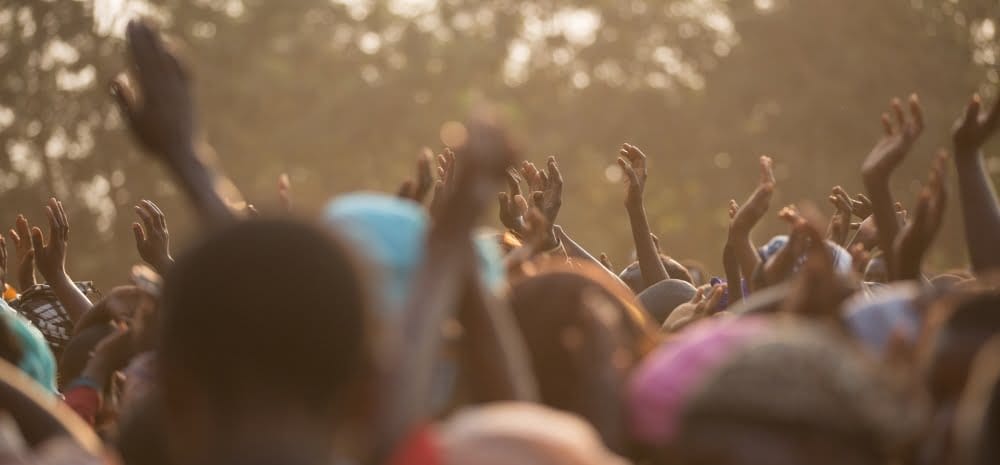 First ID Card
Usually at fifteen, adolescents get their first ID documents. Proven capture and processing techniques as well as the best practices in the workflows and user guidance of registrar solutions guarantee the collection of high-quality data. Multipurpose ID cards equipped with biometric tokens are the perfect basis and condition 'sine qua non' for efficient e-government processes in a highly developed digital society.
Financial and Civic Inclusion
According to the World Bank, financial inclusion means that individuals and businesses have access to useful and affordable financial products and services that meet their needs delivered in a responsible and sustainable way. It is, therefore, pivotal for banks to provide systems for managing secure biometric identities of their clients, supporting digital onboarding, efficient risk management processes, and trustworthy client authentication. Ideally, these systems communicate with the central registers via dedicated government-to-business interfaces, allowing ultimate biometric checks.
Natural Disasters
A properly implemented civil registry can offer valuable services also in cases of natural disasters such as earthquakes, typhoons, floods, and the like. Survivors may need immediate help; casualties require careful identification. Facial and fingerprint biometrics included into the civil registry scheme have been proven to dramatically speed up the return to normal life. The identification of victims give closure to their bereaved families while preventing unlawful individuals from claiming their identities.
Humanitarian Aid
Entire communities can be integrated back into society by creating efficient humanitarian aid programs. Social solidarity needs fair and dignifying tools assuring the underprivileged are assisted in the right fashion, eliminating any form of exploitation. Biometric identification systems can efficiently help to anticipate official registrar schemes and enable quick interventions saving people's lives, and later offer means, which assure independence and dignity to the supported entities.
Travel and Mobility
Imagine these: electronic and biometric passports, automated border gates, a registered traveler gets checked only once, and then his face opens all doors until he gets to his destination. Amazing thing is, these new trends allowing a seamless hassle-free passenger experience are already a reality. Security is kept hidden behind the scenes, streamlining how we travel especially in crowded airports and commuting hubs.
National Security
Reconciling freedom of movement in public places against the ever-present threats of theft, vandalism, terrorism, and other criminal acts is quite challenging. Artificial intelligence alleviates the gravity of these issues by combining data from multiple sources and detecting suspicious patterns. Combined with biometrics, AI offers an unprecedented means to detect abusive behavior and identify an aggressor's identity in real-time. Highly accurate and ultra-fast face detection, tracking and recognition algorithms can be, in most cases, integrated into existing surveillance systems.
The different elements of biometrically securing social and civil life are inextricably intertwined, developed towards not just protecting citizens and borders, but bringing forth order, empowerment, purpose and mutual development to billions of people all over the world.