11/15/2016
New Offices opened for U.S. & APAC region
BRATISLAVA, Slovakia – November, 2016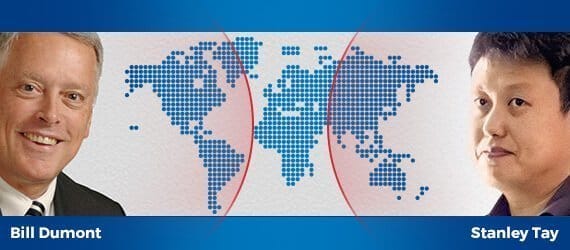 We are very pleased to announce that we have recently opened offices in the U.S. and Singapore in order to be closer to our current and future North & Latin American and APAC customers.
Biometric projects have global commonalities but particular regions often have specific needs related to end user preferences, local regulatory restrictions and practices derived from local industry dynamics. With regional offices, we can now work more closely with our customers and accommodate their specific requirements into tailored solutions.
Innovatrics founder and CEO Jan Lunter explains: "Our 12 years of experience in biometrics has helped us to understand the dynamics of the market. Customers are becoming increasingly fed up with being bound to closed proprietary biometric solutions and prefer to use open, scalable and easy to integrate systems with certified performance and great service behind. We now have the ability to better serve our North & Latin American and APAC partners and customers via our recently opened offices in Atlanta, GA and Singapore."
We understand that our customers need a flexible technology provider that offers them what they need, but leaves room for them to develop and integrate the final application. Innovatrics' algorithm has achieved tier 1 results in all NIST benchmarks (FpVTE 2012, MINEX III, PFT II, MINEX II) and we have demonstrated our ability to deliver projects of all sizes, from small deployments up to AFIS projects with hundreds of millions of enrollees.
Speaking about Innovatrics' enhanced global presence, our Global Head of Business Development Michal Fischer targeted an increased market share and aims to expand the scope of our projects: "We have successfully delivered numerous projects in these regions and we now plan to leverage our local presence in order to increase our market share. We recognise that in addition to our traditional government project also many commercial organisations and financial institutions see biometrics as a great way to enhance customer experience and security, so having vastly experienced individuals like Bill Dumont in Atlanta and Stanley Tay in Singapore gives us the opportunity to open doors that were once beyond our reach."